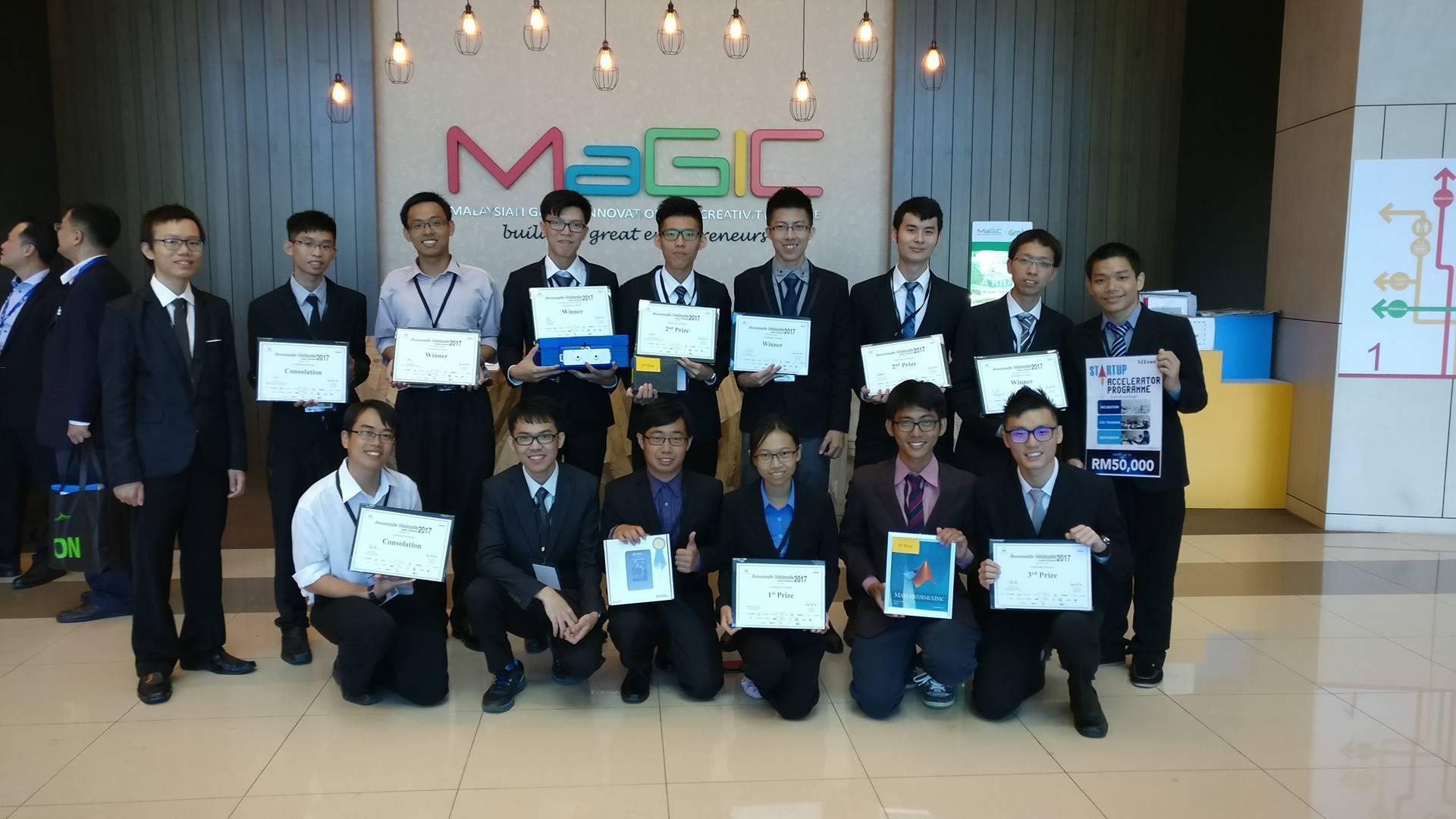 Photo of all the winners from SEEE, USM


Innovate Malaysia Design Competition (IMDC) 2017 is one of the largest engineering design competition in Malaysia, which is opened to all final year undergraduate engineering, computer science, and science/mathematics students. The goal of the competition is to promote innovative culture in engineering design work, tackle real-world problems with practical engineering solutions, and churn out brightest talents for product development, further research, and commercialization. Technology companies include Fusionex, Intel, Keysight, MathWorks, Microsoft, Motorola Solutions, National Instruments, SilTerra, and ViTrox, work together to co-organize the competition.
The competition, which saw the participation of over 600 students this year, received support from the Ministry of Higher Education (MOHE), Malaysia Digital Economy Corporation (MDEC), Malaysian Global Innovation and Creativity Centre (MaGIC), and the Institution of Engineers Malaysia (IEM). USM students also took up a challenge and participated in this competition. Among all, 5 teams which representing the School of Electrical and Electronic Engineering secured a total of 8 prizes in IMDC 2017 challenge.