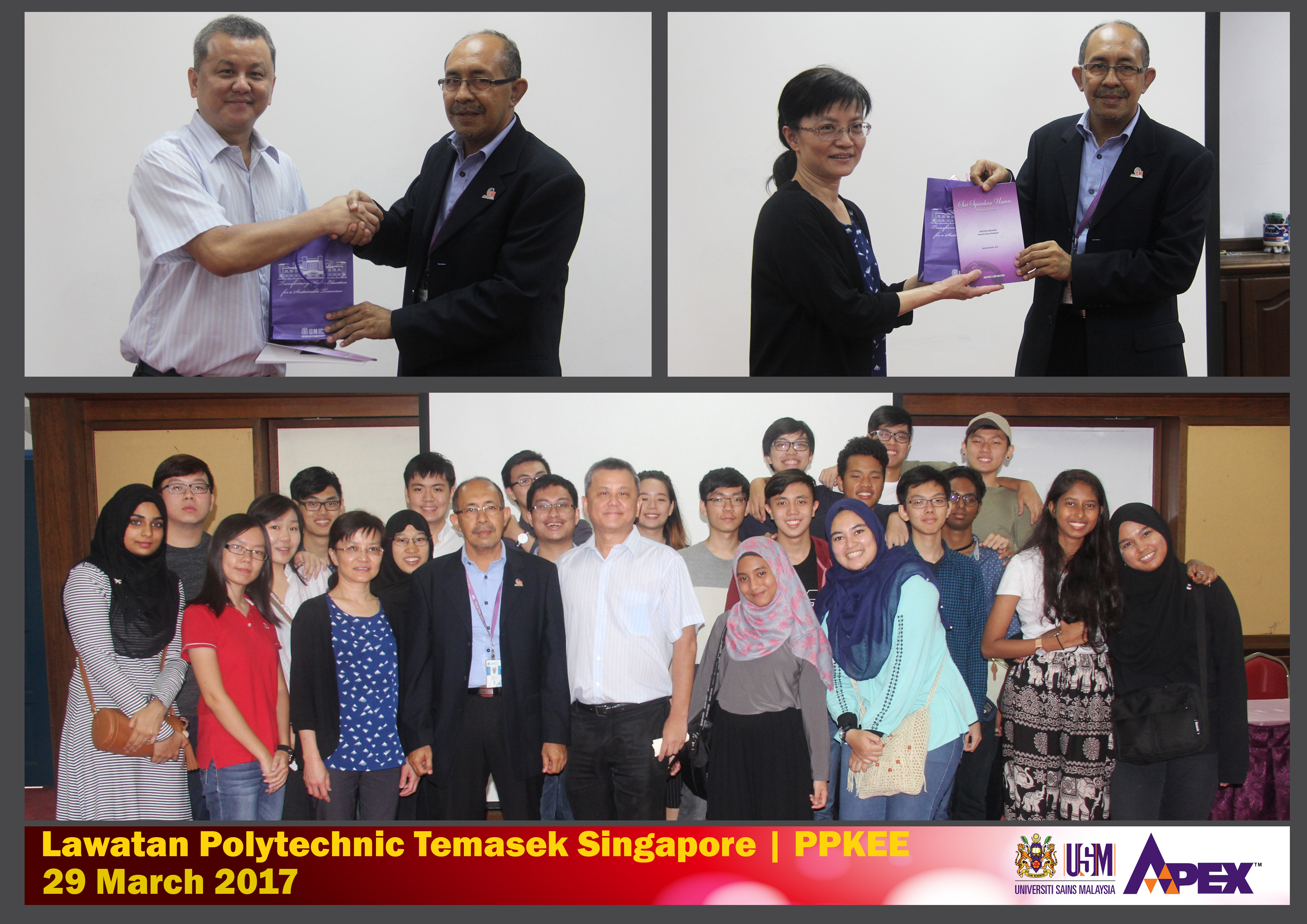 NIBONG TEBAL, 29 Mac 2017 – Pusat Pengajian Kejuruteraan Elektrik (PPKEE) Universiti Sains Malaysia (USM) menerima kunjungan akademik daripada Politeknik Temasek dari Singapura buat kali pertama di sini hari ini.
Lawatan kali kedua Politeknik Temasek ke USM dan kali pertama ke Kampus Kejuruteraan ini melibatkan penyertaan daripada para pelajar dan pensyarah yang terdiri daripada mereka yang terlibat dalam bidang kejuruteraan.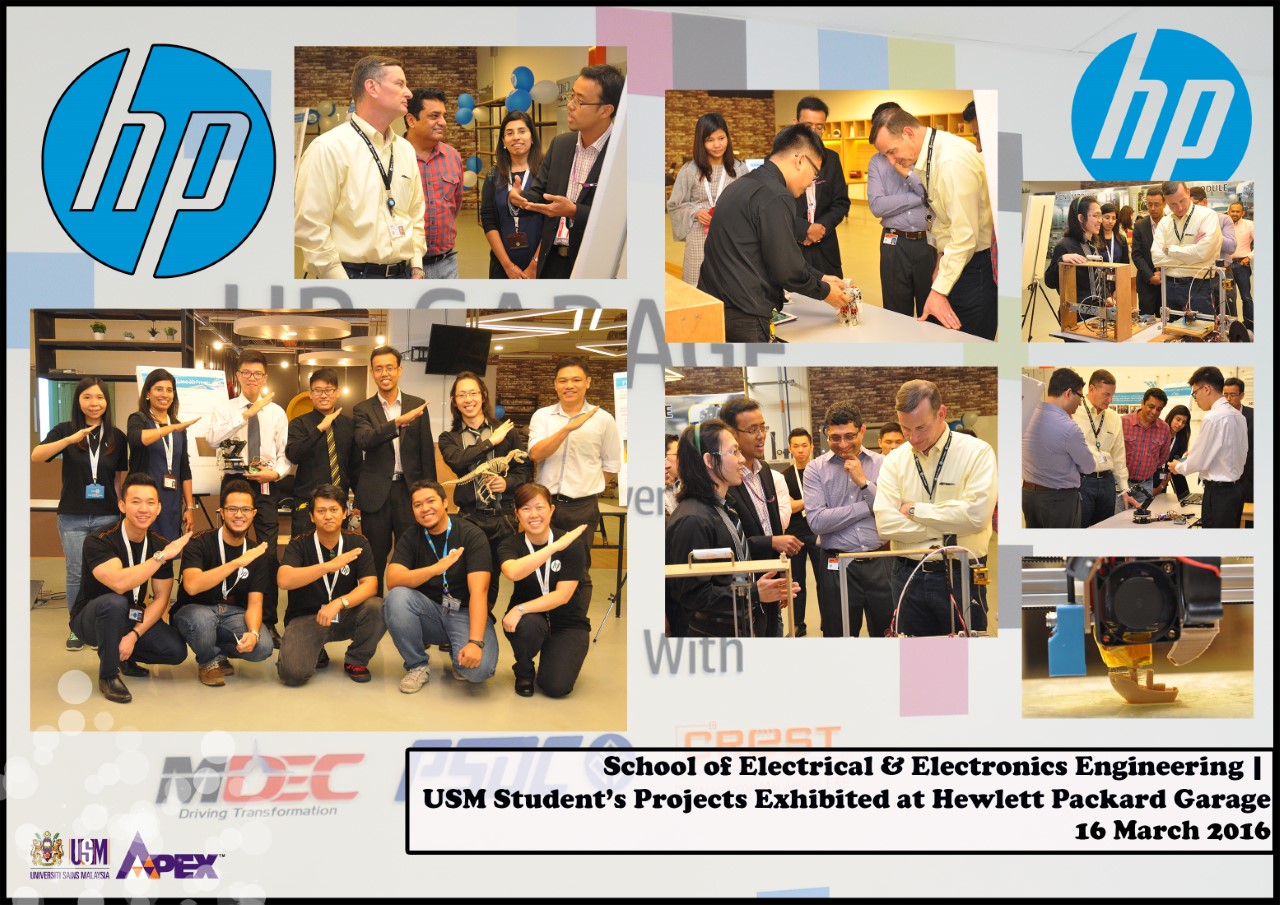 On the 16th of March 2017, HP Malaysia Sdn. Bhd. has extended their invitation to the School of Electrical and Electronics Engineering, Universiti Sains Malaysia (USM) to exhibit student projects at their newly officiated HP Garage. The HP Garage is collaboration with MDEC, PSDC, CREST, and MIDA with a purpose to inculcate among their engineers the spirit of Reinventing.