JOB VACANCY : LECTURER (ELECTRICAL ENGINEERING)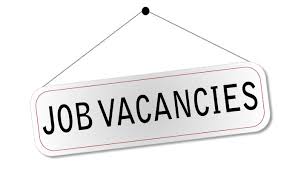 Senior Lecturer / Associate Professor / Professor
School of Electrical & Electronic Engineering
Job Vacancy
We have several job vacancies in the area of electrical power engineering with specific focus on the following disciplines:
a) Power system engineering
b) Power electronics
c) Electrical machines and drives
d) High voltage engineering
As an academic lecturer in the School of Electrical & Electronic Engineering at USM, you are expected to actively contribute to the strategic teaching and learning of undergraduate and postgraduate courses. Additionally, you are also expected to carry out research projects and undertake research publications in your field through postgraduate supervisions, grant applications and community services. If you are an outstanding lecturer and prolific researcher in any of the above specific disciplines, please contact us and submit your CV.
Qualification and Experience
• Malaysian citizenship
• A PhD in relevant field
• Several years of working experience as an academic lecturer who has been involved in teaching and learning at undergraduate and postgraduate levels. But fresh PhD graduate with outstanding research background and publications may also apply
• Experience in scholarly research and demonstrated capacity to obtain research grants, undertake research projects and supervise research students.
Remuneration
USM is a public university supported by Malaysian government. Our salary and other benefits are according to the Malaysian government policies which are very good and rewarding.
How to apply
If you are interested, please submit your application with CV and other supporting documents by email to :
Associate Professor Dr. Mohamad Kamarol Mohd Jamil
Program Chairman for Electrical Engineering
School of Electrical & Electronic Engineering
Engineering Campus, Universiti Sains Malaysia
14300 Nibong Tebal, Pulau Pinang.
Email : Alamat emel ini dilindungi dari Spambot. Anda perlu hidupkan JavaScript untuk melihatnya.
Cc: Alamat emel ini dilindungi dari Spambot. Anda perlu hidupkan JavaScript untuk melihatnya.

All applications are treated as strictly private and confidential. Only shortlisted candidate will be called for interview.