Welcome message by dean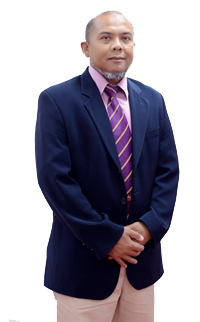 Firstly, I would like to welcome everyone, especially to our new students, to the School of Electrical and Electronic Engineering (SEEE), Universiti Sains Malaysia (USM) for this new academic session 2017/2018. For this intake, there is a drastic increase in the number of new students to all the undergraduate programmes on offer. Thanks to USM entering back into the centralized student intake system (UPU), most of the available places were filled. This year also marks the new accreditation applications for the Electronic and Electrical Engineering programmes. We are anticipating the EAC panel visit in December 2017. Hopefully, both programmes will attain the full accreditation endorsement by EAC/BEM.

Secondly, this academic cycle will also see the offering of the MSc in Embedded System Engineering (ESE) mixed-mode course hosted by SEEE. This is the first trans-disciplinary postgraduate programme. At the same time, the MSc.in Electronic System Design Engineering (ESDE) mixed-mode programme will run as usual. We are certainly happy our post-graduate courses are getting very good response from the industry sector, especially. The next aim is to make this programme more attractive to the international students. Hence, making SEEE and USM truly a global player in engineering education.

Thirdly, certainly, active engagements with stakeholders consisting of industry players, government agencies, students and the society at large is one the aim of the SEEE-USM. As one of the premier engineering programme in Malaysia, and among the top 100 in the world in the field of Electrical and Electronic Engineering, SEEE-USM is very proud to have the opportunity to contribute in the production of skilled profesionals who will serve the industrial sectors. The pertinent taks of producing highly-qualified workforce has started back in 1986. For many years, SEEE-USM has worked incessantly to produce the best of graduates. Martin Luther King, Jr used to say;

"The function of education is to teach one to think intensively and to think critically. Intelligence plus character - that is the goal of true education".

Yes, intelligent and good character will be crucial in the coming years.

I would also like to urge all of our students to work hard and be creative in their efforts to achieve success. The key is having the discipline and commitment to success.
"Discipline is the bridge between goals and accomplishment" - Jim Rohn.

A well-disciplined, hard-working and thinking person will be successful in any field of vocation in which he or she chosen to embark on. The vision and mission of the actions must be clear and be strategically implemented. But the road to success will never be smooth and easy. There will be obstacles and challenges.

"If you're trying to achieve, there will be roadblocks. I've had them; everybody has had them. But obstacles don't have to stop you. If you run into a wall, don't turn around and give up. Figure out how to climb it, go through it, or work around it" - Michael Jordan

Finally, to all our new and current SEEE-USM students, welcome and do spend your time in USM to gain as much knowledge as possible; to make new friends; to interact and exchange ideas among one another and to seek be a true knowledge-seeker. The champion of tomorrow will be those who are creative and innovative based on solid frame-work of knowledge. The true measure of life and knowledge is not on the amount of knowledge which one has, but the amount of knowledge transferred into real actions which will benefit communities and societies at large.

SEEE-USM is the platform of knowledge from where the seeds of knowledge flourish and the benefits engulfed its surroundings.

Welcome to SEEE-USM! Carpe Diem.