Congrats to Wasseem AlObaidy for winning the first prize in National Postgraduate Poster Competition (NP2C) 2019, which was organized by IEEE Malaysia Chapter Computational Intelligence on August 21, 2019.
Congrats to Assoc. Prof. Dr. Bakhtiar Affendi Rosdi for winning the 2nd place in Innovation Pitch and Business Matching (IPBM) 2019.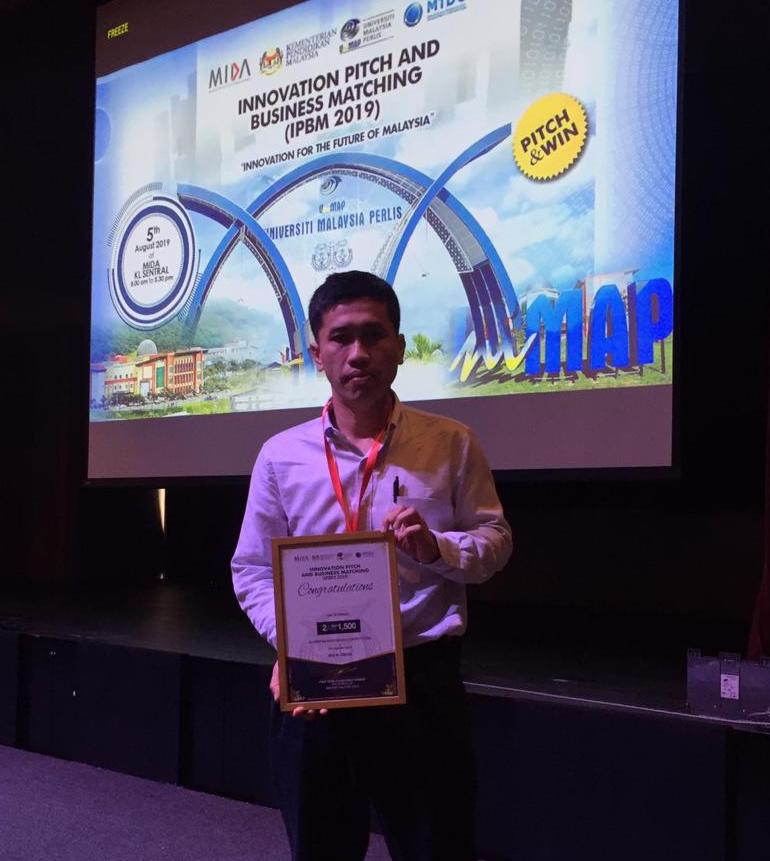 Congrats to Bernard Cheah Jun Kai for being awarded the Best Paper Award in 5th International Conference on Electrical, Control and Computer Engineering (InECCE) 2019, which was held in Kuantan, Pahang, MALAYSIA on 29 July 2019 (Monday).