Congratulations to Champions of IARC 2017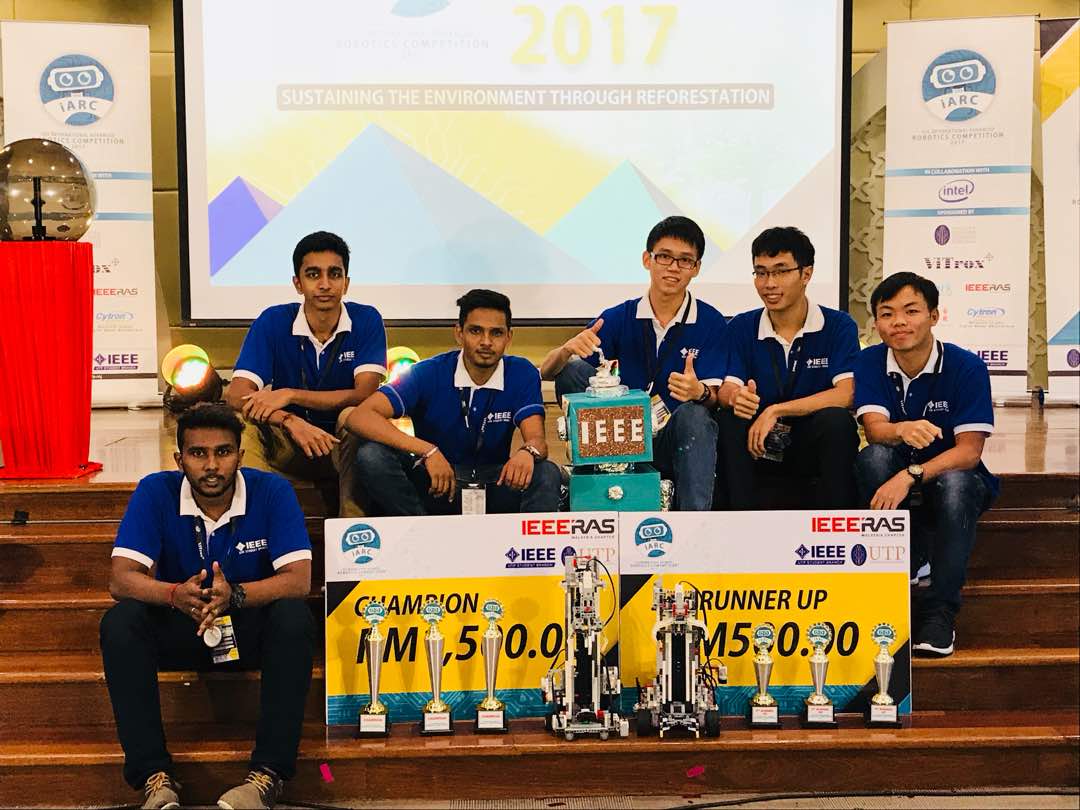 TRONOH, 20 November 2017 - Team Firefly from the Universiti Sains Malaysia (USM) School of Electrical and Electronic Engineering has put the university in the limelight again when it emerged as the champion at the International Advanced Robotics Competition (IARC) 2017 held at Universiti Teknologi Petronas (UTP).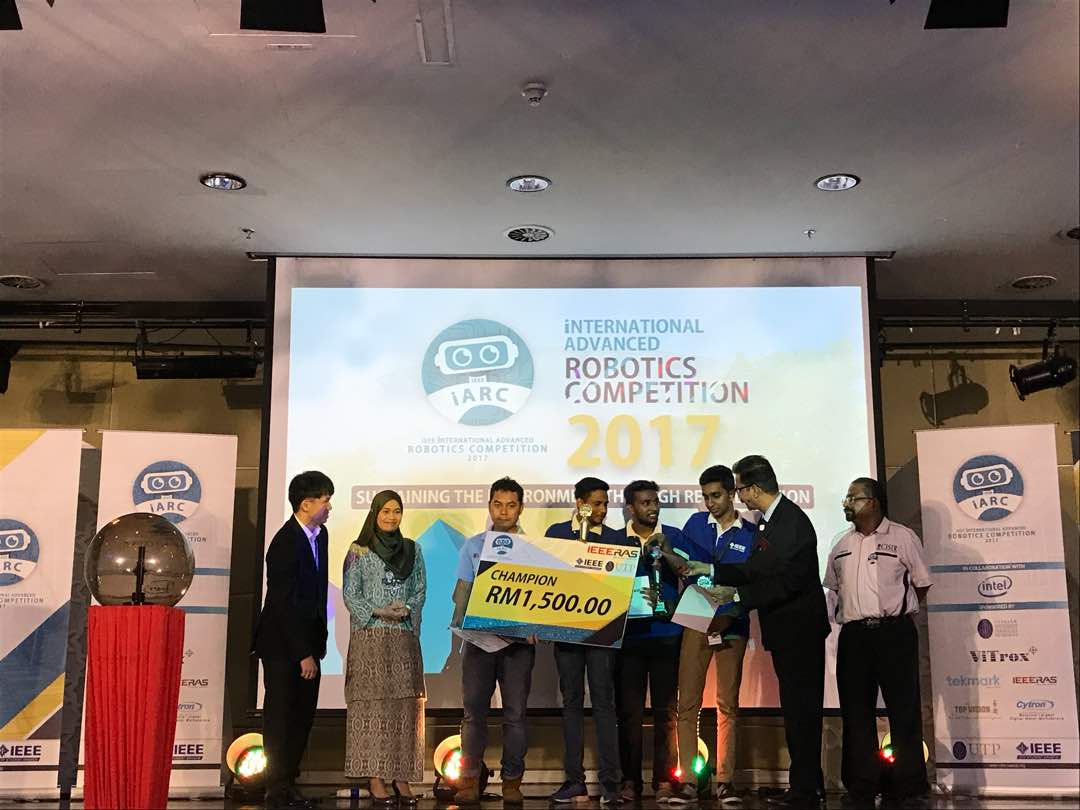 The team, comprising of undergraduates, managed to beat 11 other competitors from local public and private higher education institutions, including another team from USM, Dr. Agora, which only managed to finish in 10th place.
IARC has been organised to harness the best global students in engineering and science to compete in a friendly yet challenging team-based Robotics event.
The competition involved the use of autonomous robots to pick objects that represent trees and place them in appropriate places to mimic the act of planting trees (reforestation).
The competition was organised by IEEE, and with the support of UTP and in collaboration with Intel.
The winning team took home a RM1,500 cash prize, trophies and certificates for their winning entry.
Held from 19-20 November 2017, the theme of IARC 2017 was 'Sustaining the Environment through Reforestation' which emphasised the importance of caring for the environment while enhancing the students' knowledge in robotics.
Text: Hafiz Meah Ghouse Meah