Biasiswa YJAJ 2021 akan dibuka kepada pelajar yang berkelayakan bermula 1 Julai 2021 sehingga 30 September 2021.
YJAJ akan memberikan satu taklimat kepada pelajar yang berminat untuk memohon biasiswa ini pada 16 Julai 2021 jam 10.00 - 11.00 pagi secara virtual.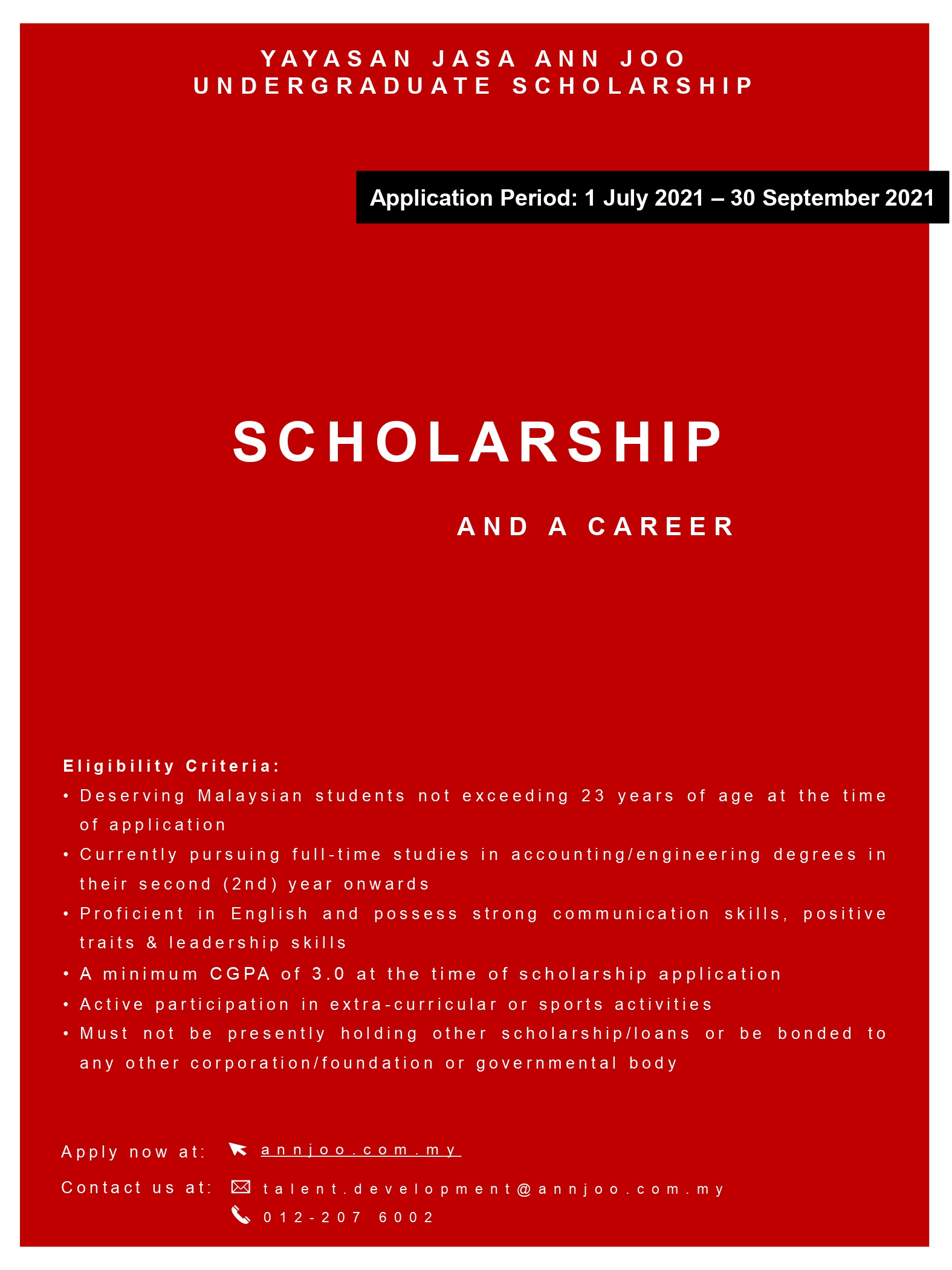 Our company is actively looking for a fresh graduate in aerospace , electrical and electronic, mechanical and mechatronic engineering who are highly interested in industrial robot automation.
Please submit your application through :-
https://www.jobstreet.com.my/mysyntec
Office number : 03-33115887
Siemens Industries Software, Penang looking for fresh graduate with good academic results to join us as Corporate Application Engineer under Siemens EDA (formerly known as Mentor). Details are as stated below:
Position title: Corporate Application Engineer
Location: Bayan Lepas, Penang
Required skills: Industrial experience in ASIC/RTL/FPGA simulation
Education: Bachelor's Degree in electrical and electronic engineering or equivalent
Attached please find the job description (JD) for this position:-
JD_Design Verification Technology (DVT) CAE (Entry Level)
We are offering a very competitive salary (base starts at 3.5k) and benefits (vision, sport, medical checkup and etc.) for this position.
For interested applicants, please send your resume to : Alamat emel ini dilindungi dari Spambot. Anda perlu hidupkan JavaScript untuk melihatnya.