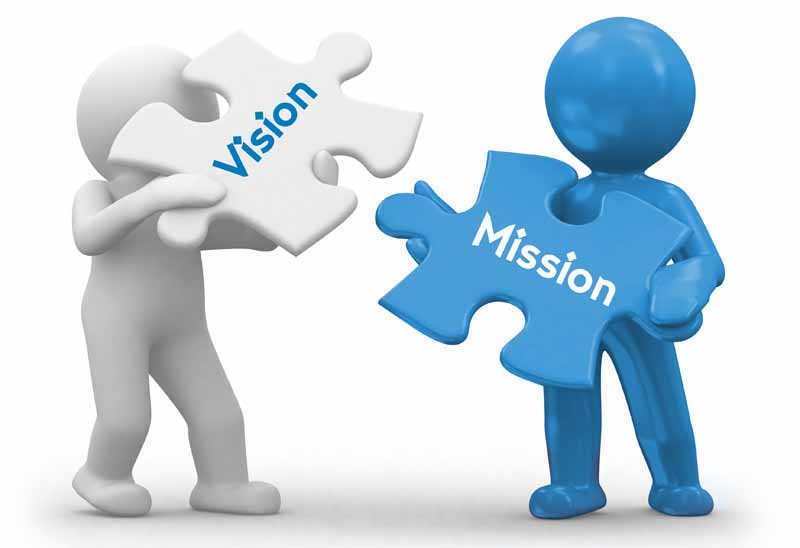 The Vision, Mision, and Philosophy
The Vision of USM is :
" Transforming Higher Education for a Sustainable Tomorrow".
COMSOL Day @ Universiti Sains Malaysia
REGISTER
Event Sessions
23 May 2018, 9am - 5pm

Venue
Universiti Sains Malaysia
School of Electrical and Electronic Engineering
Level 2, Microcomputer Lab
Our hands-on workshops will be coming to Universiti of Sains Malaysia on 23 May 2018 (Wednesday). Our workshops provide educators and those involved in research with a valuable opportunity to learn more about COMSOL Multiphysics and its many applications. With a brief introduction and live demonstration, these workshops are designed to cover the fundamentals of modelling simulations in COMSOL Multiphysics. The hands-on portion of the workshop allows attendees to test drive the software by building a model from scratch, allowing each person to leave with the ability to experiment with their own simulations in COMSOL Multiphysics.
This FREE event is open to anyone who wants to learn about multiphysics modeling and how it can be used for research, teaching and product designs.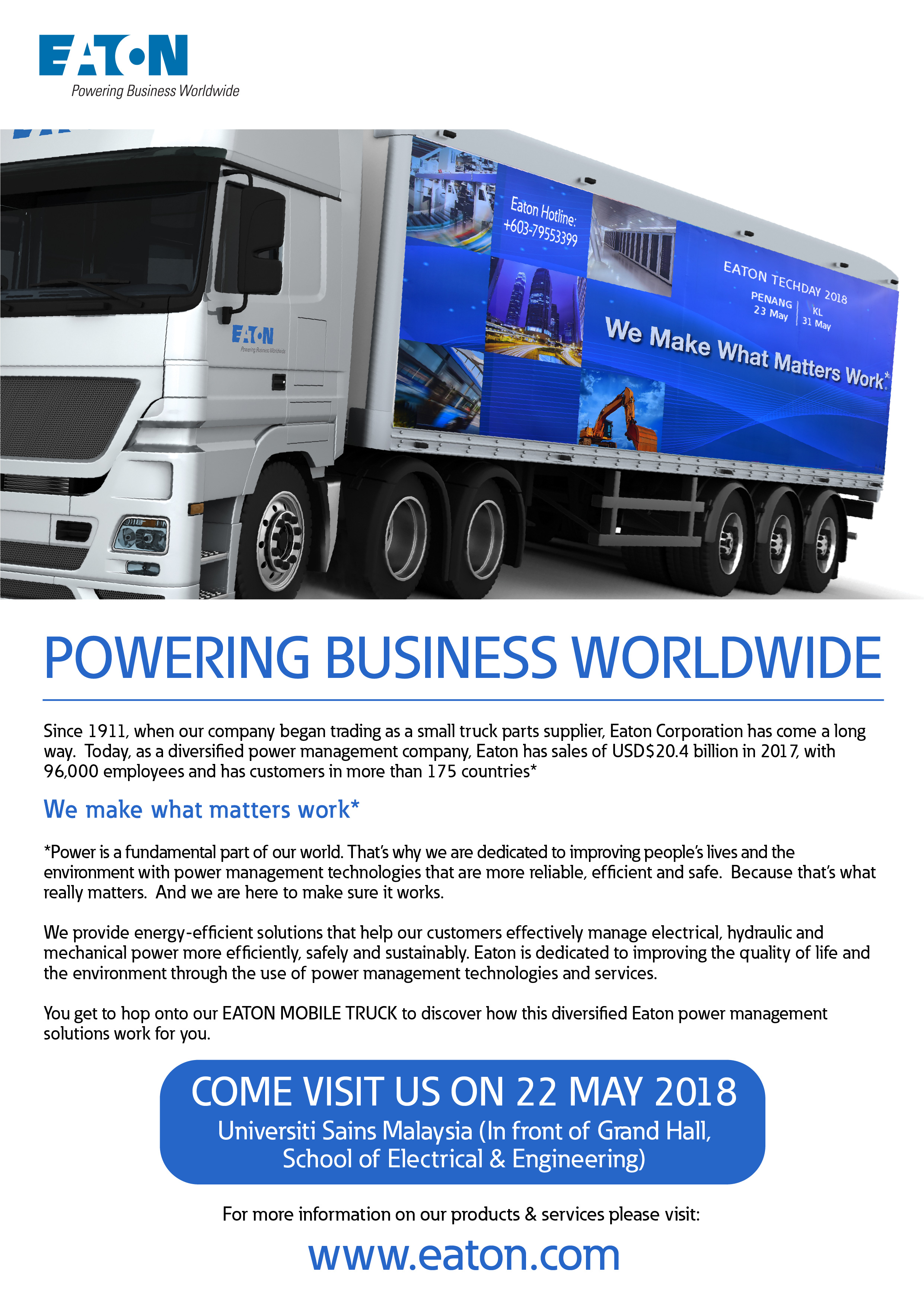 Lori EATON Mobile Teaching akan datang ke PPKEE pada 22/5/2018 Selasa. Pelajar2 & staf Kampus Kejuruteraan USM di jumpa melawat lori EATON tersebut. Lokasi di depan PPKEE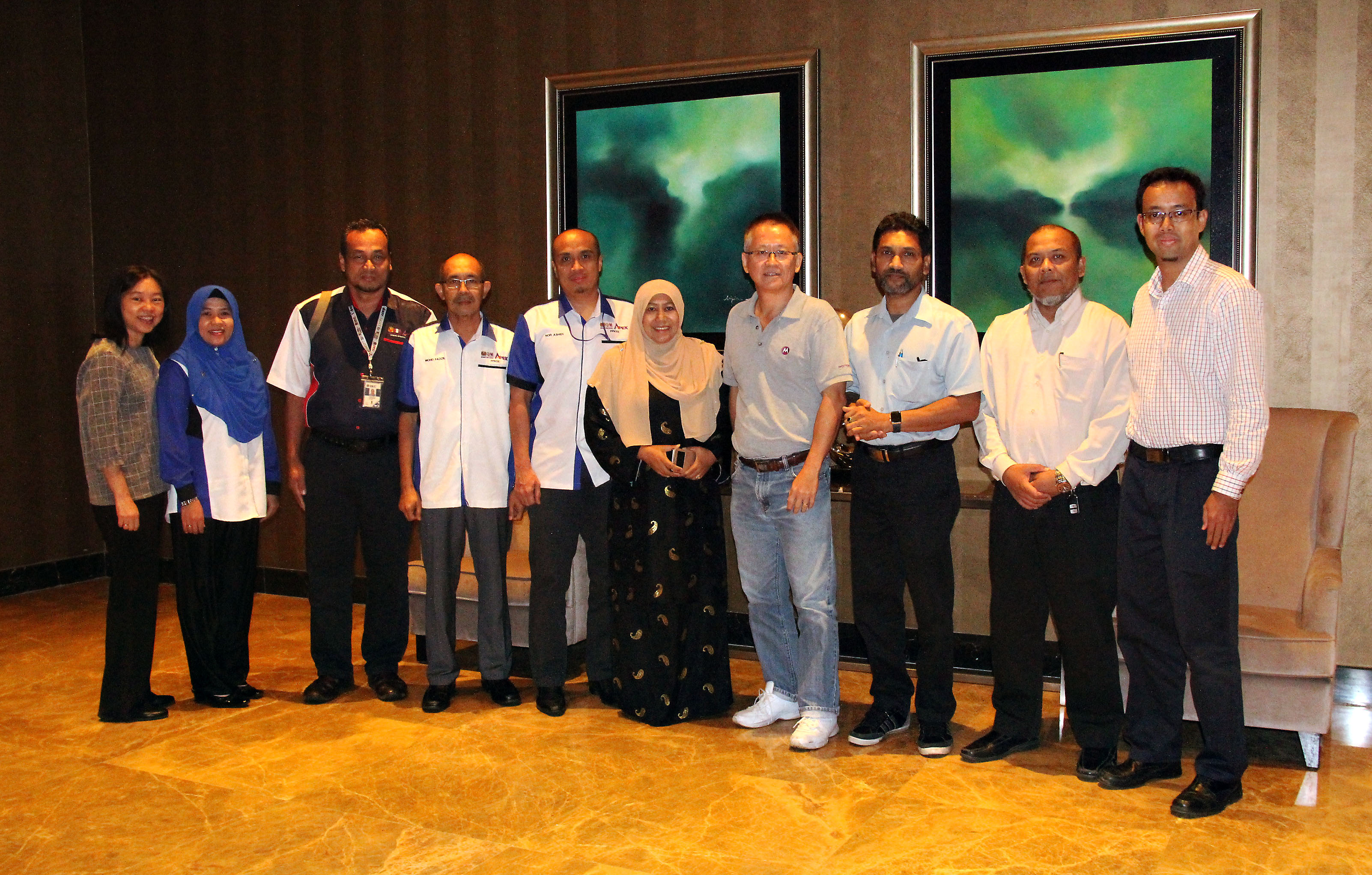 Pada 15 Mei 2017, berlangsung nya satu mesyuarat diantara Exco Dekan PPKEE bersama dengan Panel Penasihat Industri yang diadakan di The Light Hotel, Seberang Jaya. Diantara Panel industri yang hadir untuk ketiga-tiga program pengajian yang ditawarkan oleh PPKEE adalah :

Ir Dr Muhammad Arkam Che Munaaim, Director (North Region), Mega Jati Consult Sdn. Bhd untuk program elektrik
Encik Mohamad Nasrul Abdul Satar, Senior R&D Electronic Engineer, Cintinental Automotive Malaysia untuk program elektrik

Encik Teo Pek Bing, Director of Engineering, Motorola (bersara) untuk program elektronik

Puan Noor Azian Abdul Wahab, Senior R&D Engineering Manager, National Instruments Maalysia Sdn. Berhad untuk program elektronik

Encik Hassan Hussain, Vice President and General Manager, Broadcom untuk program mekatronik