EE USM obtained a Gold Medal at ITEX2018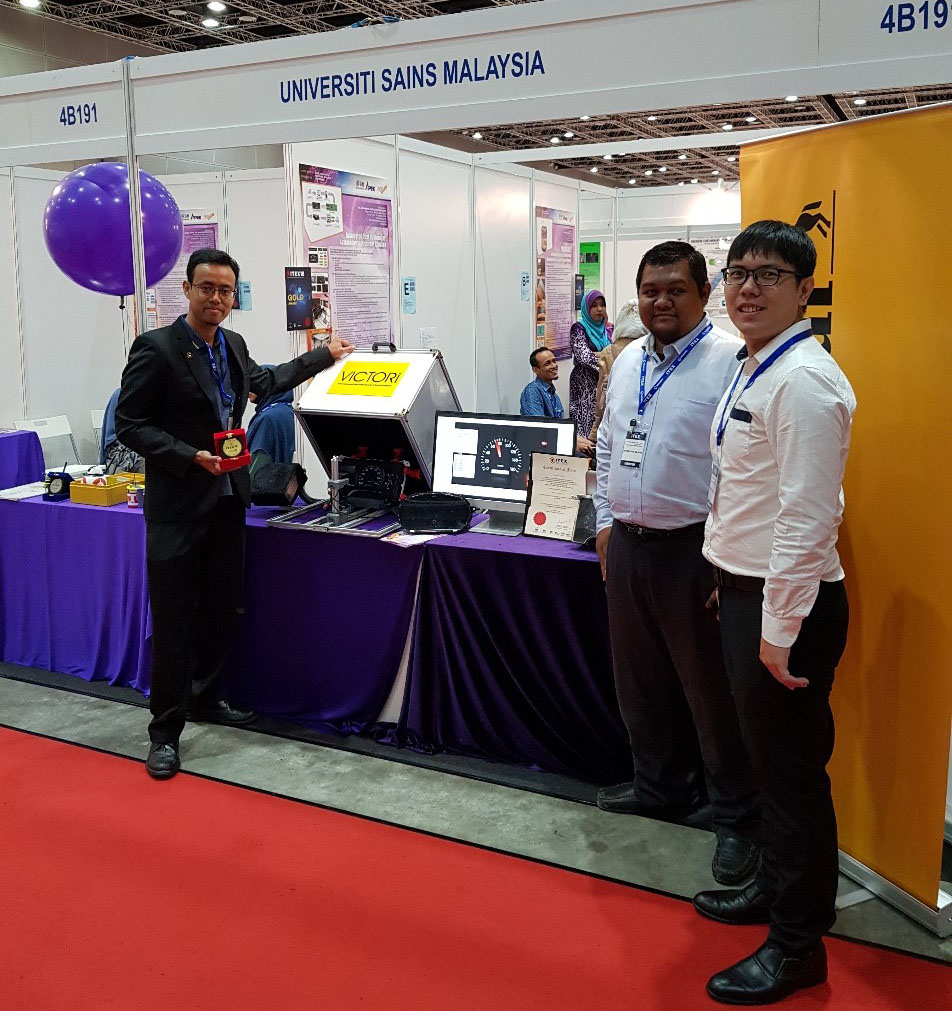 Dr. Nasiruddin and his MSc students with their winning GOLD MEDAL and Certificate of Award.
On 11th of May 2018, a researcher team from the School of Electrical and Electronics Engineering (EE), Universiti Sains Malaysia (USM) had marked another chapter in gaining recognition in innovation by winning a GOLD MEDAL at ITEX2018 in Kuala Lumpur Convention Centre.
The project titled 'Automated Test System for Automotive Instrument Cluster' lead by Dr. Muhammad Nasiruddin Mahyuddin had won the heart of the jury in terms of novelty, inventiveness and impact to the industry. The project is continuously backed by a dedicated post-graduate researchers Wan Shahmisufi Wan Jamaludin and Tan Wei Ren who are currently finishing their MSc programme, working in this project. Co-research members under the Dr. Nasiruddin's leadership are Assoc. Prof. Dr. Bakhtiar Affendi Rosdi, Assoc. Prof. Ir. Dr Dahaman Ishak and an industrial co-researcher Mr. Noor Hafizi Hanafi (an executive engineer from Continental Automotive Components Sdn. Bhd.). The project is funded by a CREST industrial R&D grant and in close collaboration with Continental Automotive Components Sdn. Bhd. The project is one of the 11 projects from various schools in three campuses of USM which won the GOLD MEDAL.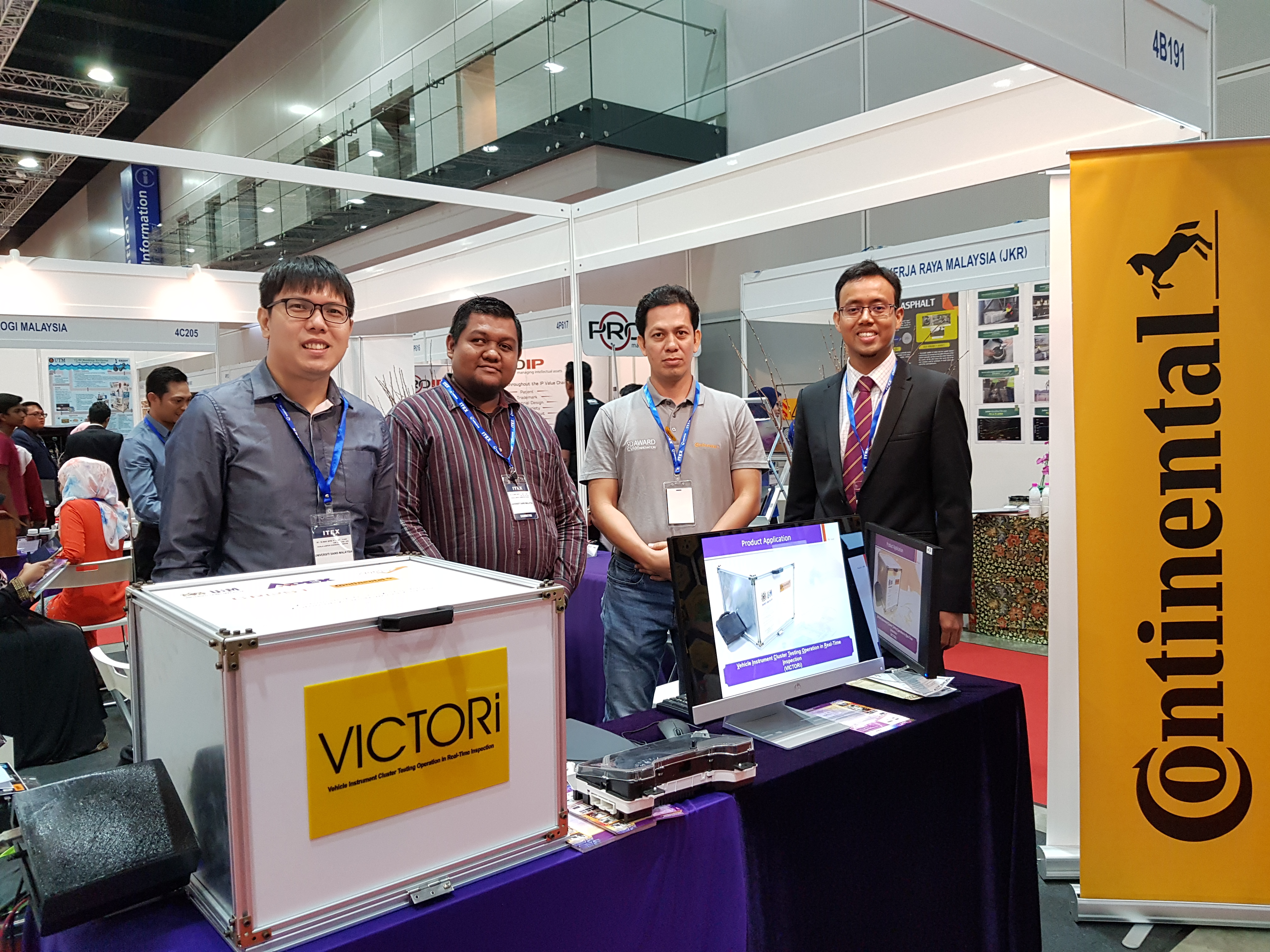 From left: Wei Ren (MSc student), Wan Shahmisufi (MSc student), Noor Hafizi (Continental Automotive's Executive Engineer) and Dr. Nasiruddin (Project Leader).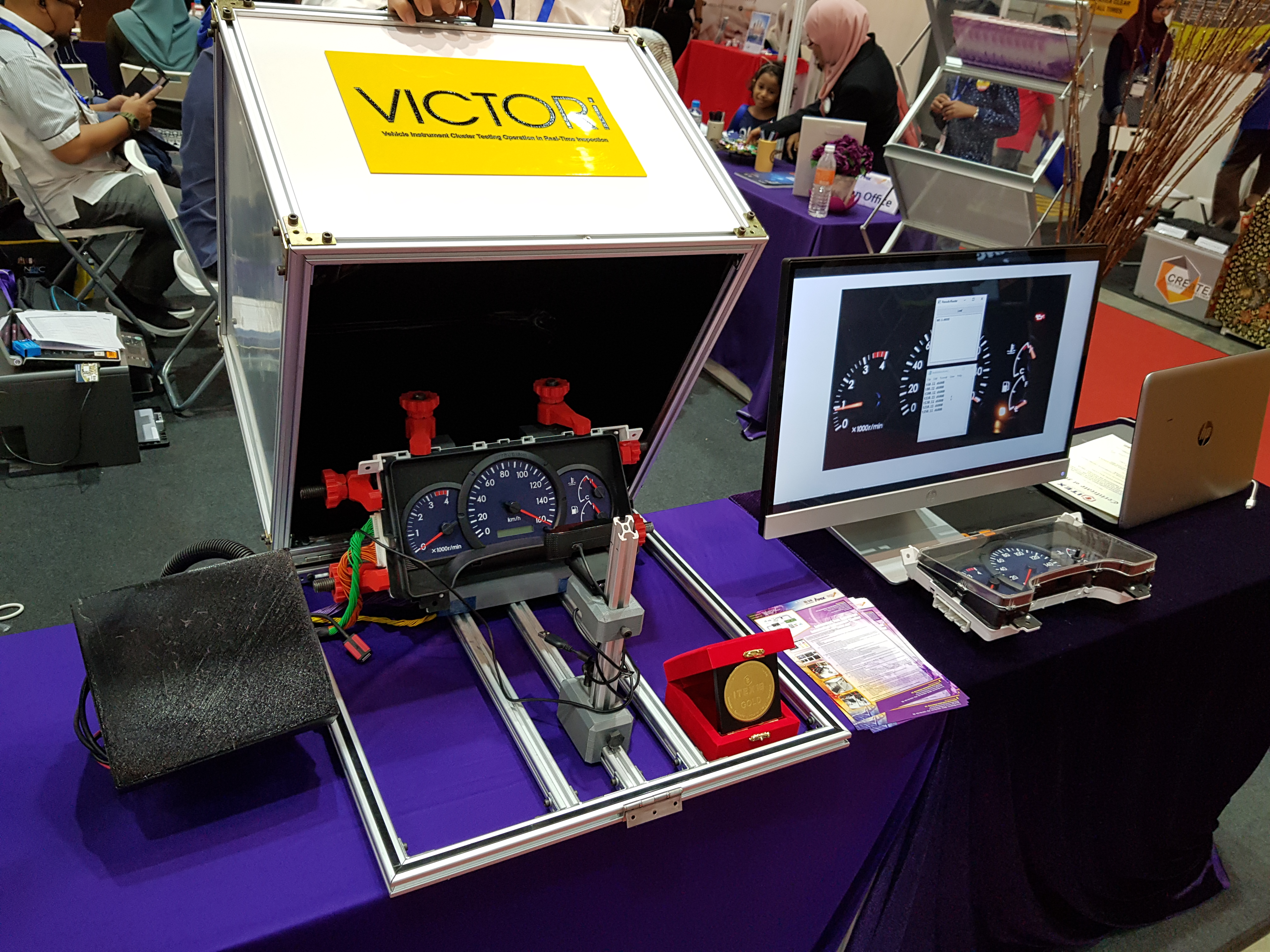 THE INVENTION THAT WON THE GOLD MEDAL AT ITEX2018.