ANNOUNCEMENT OF TEMPORARY CLOSURE OF USM VISA COUNTER AT IMCC DURING CMCO (9 NOVEMBER - 6 DECEMBER 2020)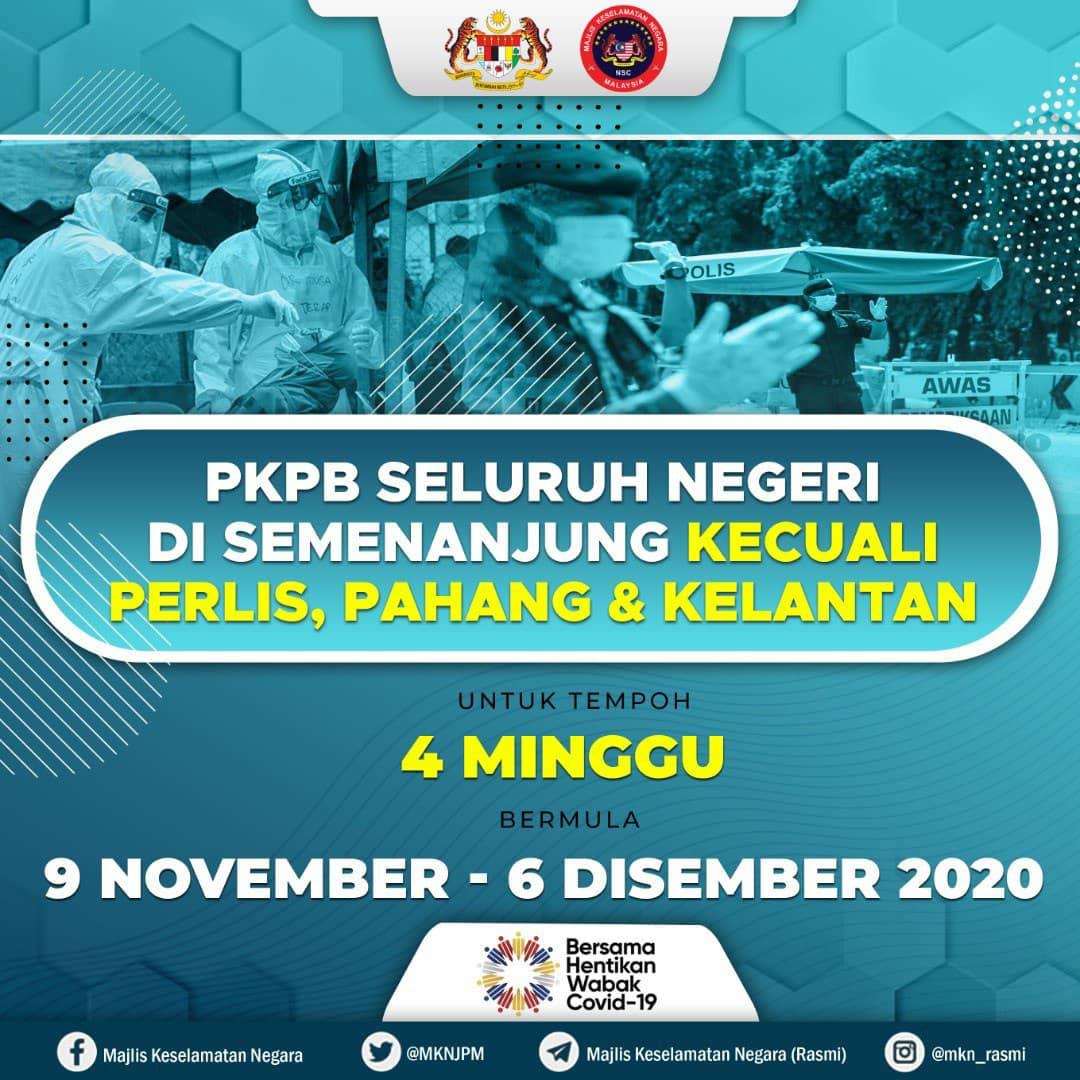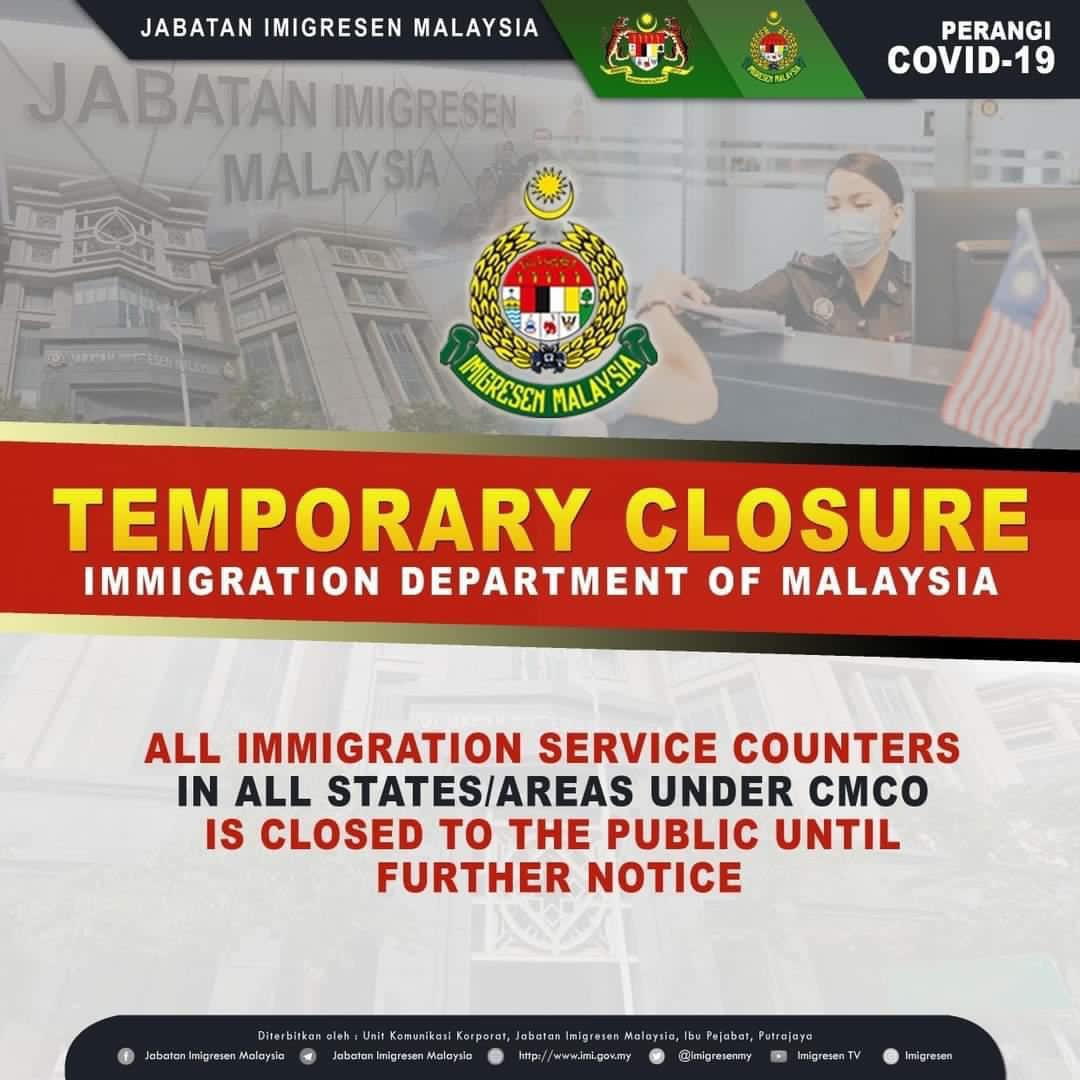 Dear international students and expatriates, we regret to inform you that the USM visa office at IMCC will be temporarily closed following the implementation of the Conditional Movement Control Order (CMCO) on 9 November until 6 December 2020.
As an option, you may contact us via online platforms (Whatsapp and email) pertaining to visa matters and by making an appointment if you need to collect or submit your documents (Passport/IKAD/Insurance Card etc).
Kindly take note on the following:
1. International Students and Staff may enter the campus for urgent visa matters and is subject to approval by following the current procedure by application using form A (for students) and to contact your respective school/centre (for staff).
2. Completed form A (for students) must be emailed to Ms Afiqah at Alamat emel ini dilindungi dari Spambot. Anda perlu hidupkan JavaScript untuk melihatnya. to get a permission letter to enter the campus for the purpose of visa processing.
3. Walk-ins are not allowed and cannot be entertained during this period to limit face to face interaction while observing physical distancing.
4. The Immigration Office nationwide including the Penang Immigration Office will be closed throughout this period. Please expect a delay in your visa processing.
5. Please ensure to follow proper guidelines and SOPs relating to CMCO set by the Malaysia Government throughout this period. Practice good personal hygiene and take care of yourself.
We appreciate your kind understanding and patience.
For any enquiries pertaining to USM visa matters, please contact our visa staff during office hours (Monday to Friday) as below:
New Application & Renewal of Student Pass
1) Mr Muhamad Sidek
Email: Alamat emel ini dilindungi dari Spambot. Anda perlu hidupkan JavaScript untuk melihatnya.
Call or Whatsapp: +60 12-449 2533
2) Mr Mohamad Shamimm Bin Nadzeri
Email: Alamat emel ini dilindungi dari Spambot. Anda perlu hidupkan JavaScript untuk melihatnya.
Call or Whatsapp : +60 11-3108 9852
3) Mr Nadzrull
(Staff In-Charge for all submission to Penang Immigration Office)
Email:Alamat emel ini dilindungi dari Spambot. Anda perlu hidupkan JavaScript untuk melihatnya.
Call or Whatsapp: +60 19-559 0394
New Application & Renewal of Dependent Pass
1) Mdm Suriati Mukhtar
Email: Alamat emel ini dilindungi dari Spambot. Anda perlu hidupkan JavaScript untuk melihatnya.
Whatsapp: +604-6532492
Call : +604-6532493
2) Ms Sabrina
Email: Alamat emel ini dilindungi dari Spambot. Anda perlu hidupkan JavaScript untuk melihatnya.
Whatsapp: + 604-6532492
Call : +604-6532493
Employment Pass & Expatriate (Staff Visa)
1) Mr Muhammad Afif Aizat
Email: Alamat emel ini dilindungi dari Spambot. Anda perlu hidupkan JavaScript untuk melihatnya.
Call or Whatsapp: +60 11-4069 8341
WORKING HOURS
Monday – Thursday
8.10 am – 1.00 pm
2.00 pm – 5.10 pm.
Friday
8.10 am - 12.15 pm
2.45 pm - 5.10 pm.
We are closed on Saturday, Sunday and Public Holiday
Thank you.
Have A Nice Day and Stay Safe!
Best regards,
FADZILLA BOSMAN
Visa Management Unit
International Mobility & Collaboration Centre (IMCC)
UNIVERSITI SAINS MALAYSIA
Email: Alamat emel ini dilindungi dari Spambot. Anda perlu hidupkan JavaScript untuk melihatnya.
Whatsapp Official No.: +604-6532777