Virtual Career Fair 2021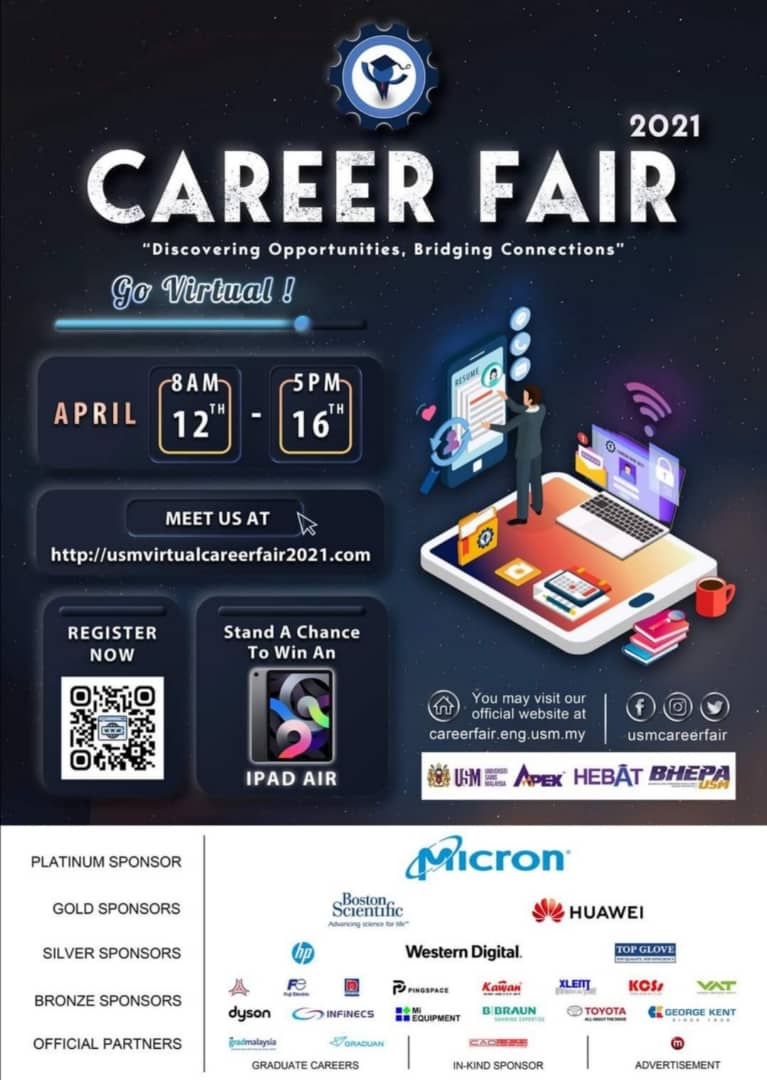 | VIRTUAL CAREER FAIR 2021 |

USM Engineering Campus Virtual Career Fair 2021 is finally here in conjunction with the new norm. The conversion from in-person event to virtual mode will not affect the ultimate goal in bridging connections between undergraduates and career opportunities. This time, all booth exhibitions, career talks, and interview sessions will be carried out virtually. You wouldn't want to miss this excellent opportunity to gain insights into future career as well as exchange information about job postings with potential employers.

Companies ranging from local to overseas based will be participating in this event. Apart from this, you will also have a chance to win our lucky draw grand prize, iPad Air!

The details of our event are shown as below:

Date: 12th-16th April 2021
Time: 8:00am-5:00pm
Platform: http://usmvirtualcareerfair2021.com/

More information and guide to our event will be given out from today onwards. Mark your calendar now! We hope to see you there.