CONGRATULATIONS TO FIRST AND SECOND PRIZE WINNER IN INNOVATE MALAYSIA DESIGN COMPETITION 2023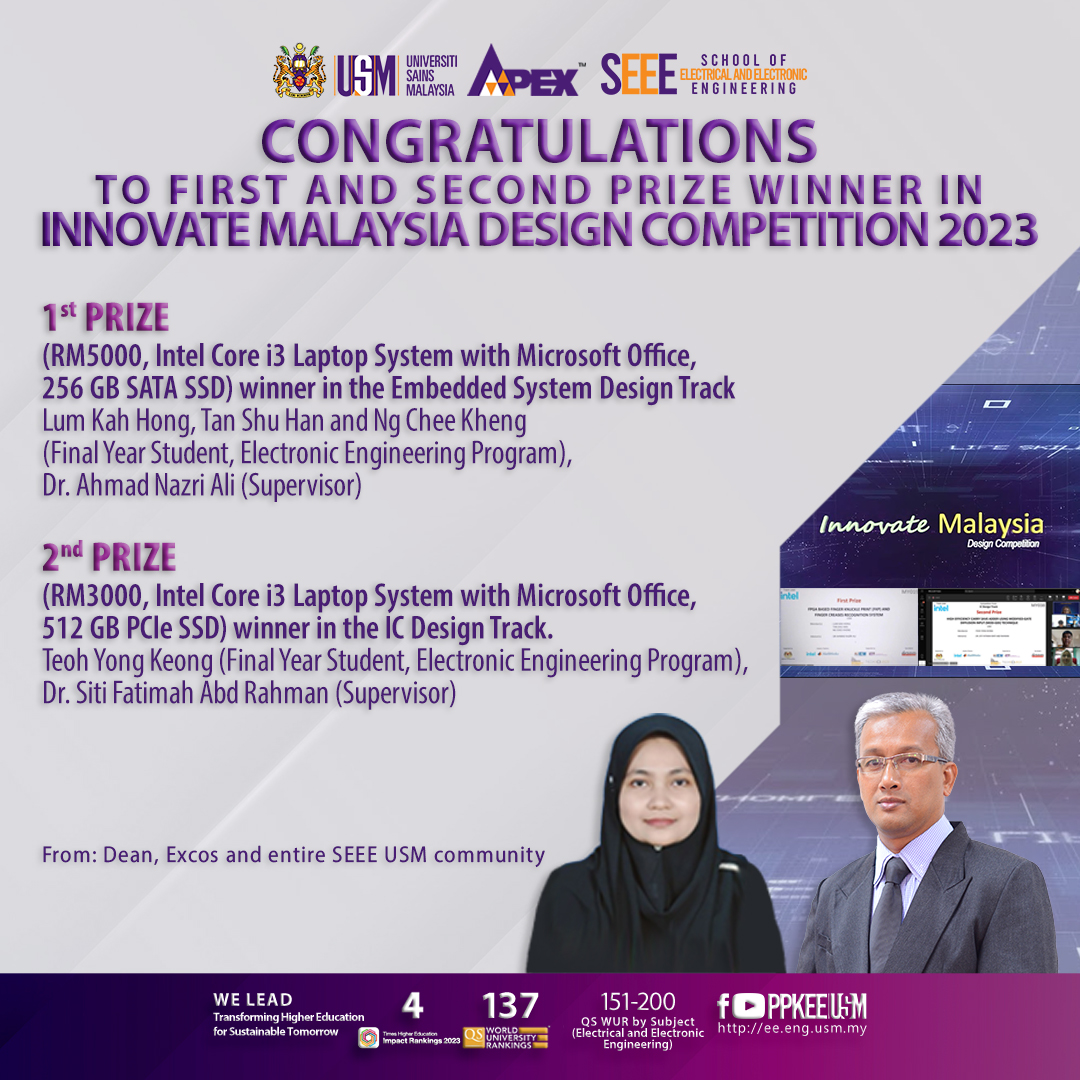 7 August 2023 | Innovate Malaysia Design Competition 2023
Innovate Malaysia Design Competition is the largest design competition in Malaysia, open to all third year or final year degree engineering, computer science, IT, and science/mathematics students. The goal of the competition is to promote innovative culture in engineering design work, tackle real-world problems with practical engineering solutions, and churn out brightest talents for product development, further research, and commercialization.
This is an industry-driven undergraduate-level design competition led by technology companies, supported by government agencies and engineering professional bodies. This year's competition received 191 teams from 34 universities nationwide signed up to participate in the competition in various technology domains and application areas including IC Design, Embedded Systems, IR4.0 Applications, Data Analytics & AI Applications, and Cloud/Web/Mobile Apps Design. 25 teams were shortlisted as finalist teams to compete during the event for multiple prizes offered by the industry as well as engineering professional bodies.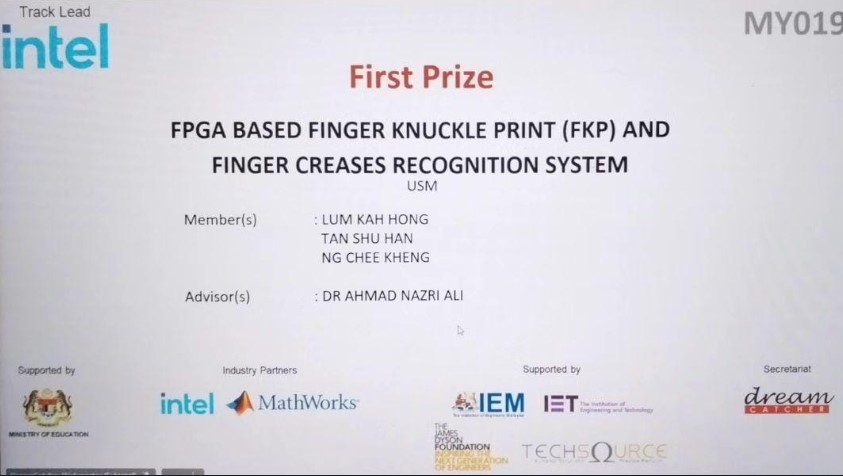 Congratulations to School of Electrical and Electronic Engineering's teams on the achievements:
First Prize (RM5000, Intel Core i3 Laptop System with Microsoft Office, 256 GB SATA SSD) winner in the Embedded System Design Track
Supervisor: Dr. Ahmad Nazri Ali
Name of Students: Lum Kah Hong, Tan Shu Han and Ng Chee Kheng (Final Year Student, Electronic Engineering Program)
and
Second Prize (RM3000, Intel Core i3 Laptop System with Microsoft Office, 512 GB PCle SSD) winner in the IC Design Track.
Supervisor: Dr. Siti Fatimah Abd Rahman
Name of Students: Teoh Yong Keong (Final Year Student, Electronic Engineering Program)