USM EMERGED CHAMPION IN MATHWORK TRACK AT IMDC2018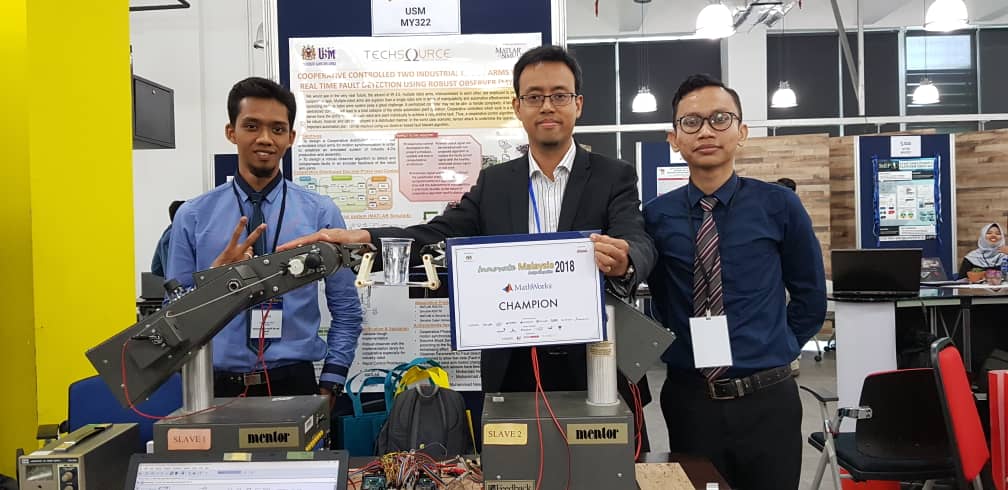 PENANG, 9 July 2018 – Universiti Sains Malaysia (USM) today achieved another milestone by winning the Mathwork Track Category at the Innovate Malaysia Design Competition 2018 (IMDC2018).
The team was led by its advisor, Dr. Muhammad Nasiruddin Mahyuddin from the USM School of Electrical and Electronic Engineering, along with team members consisting of Mohamad Norhafifi Bin Md Hanif and Muhammad Amirul Asyraf Bin Saidin.
Their winning entry was a project entitled 'Cooperative Controlled Two Industrial Robot Arms with Real Time Fault Detection Using Robust Observer' which managed to beat 4 other challengers (UTM, UKM, UNIMAS, UTeM) in this category, bringing a Winning Champion Cash Prize of RM4500 and a Matlab's Student license.
The programme was attended by the Minister of Education Malaysia, YB Dr. Maszlee Malik.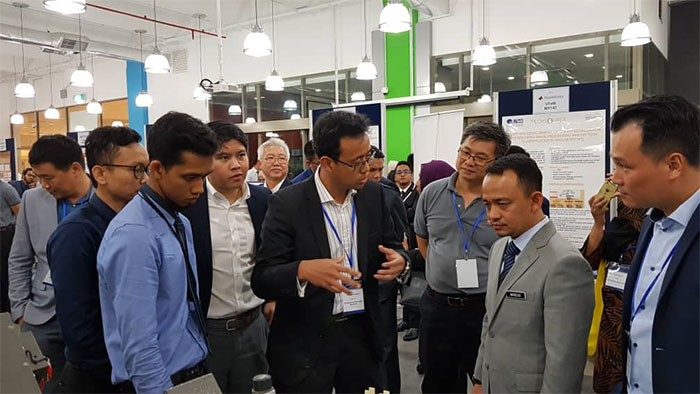 Innovate Malaysia Design Competition is an engineering design competition that is open to all final-year undergraduates in engineering, computer science, and science/mathematics in Malaysia.

The goal of the competition is to promote innovative culture in engineering design work, tackle real-world problems with practical engineering solutions, and to churn out the brightest talents for the purpose of product development, further research and commercialisation.
Technology-based companies, including Google, Intel, Keysight, MathWorks, Microsoft, SAS, SilTerra, and SOLIDWORKS worked together in co-organising the competition.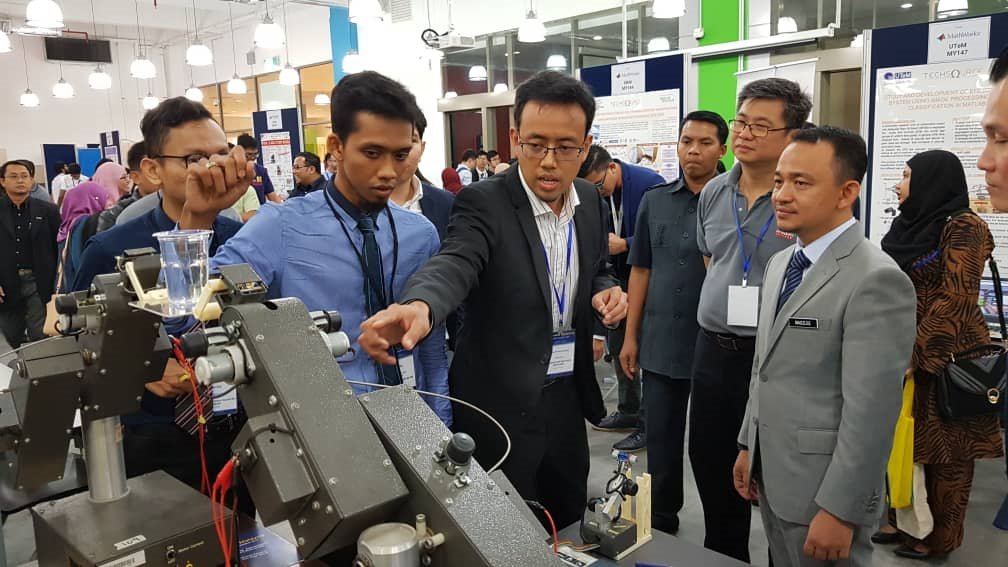 The video of this winning project can be obtained through this link: https://yt2fb.com/my322cooperative-controlled-two-industrial-robot-a/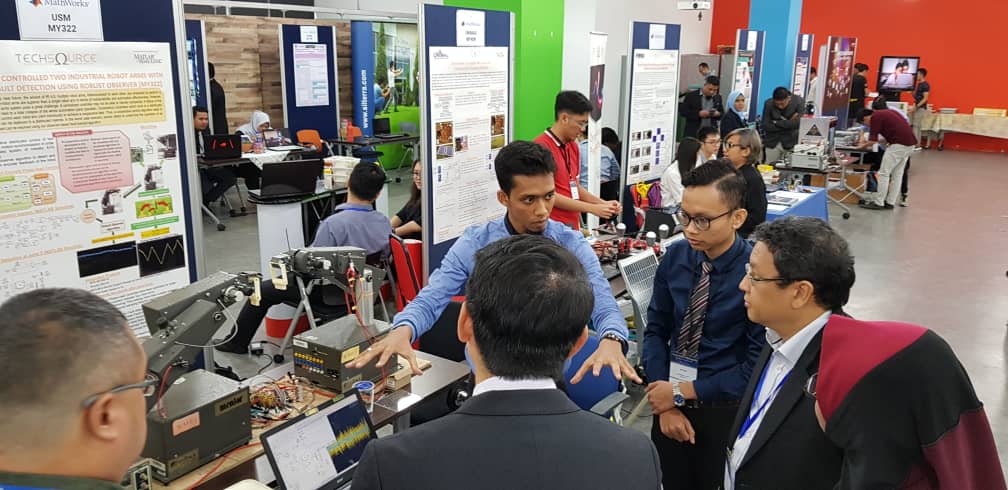 Hafifi was explaining the concept of cooperative control to a panel of jury (from industry and academia)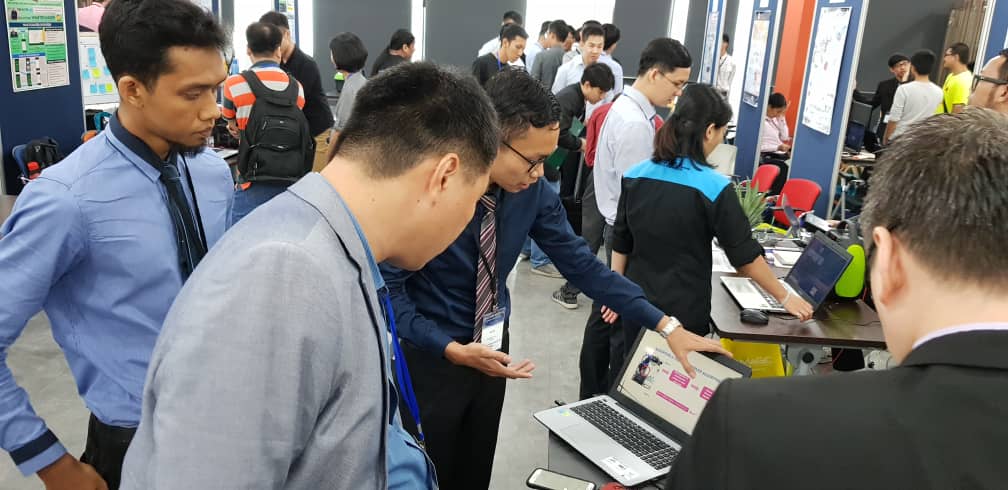 Amirul was motivating the concept of Observer Algorithm in compensating sensor faults to a panel of jury.