Congratulations To First Runner Up Winner Of TECH 4 GOOD CHALLENGE 2023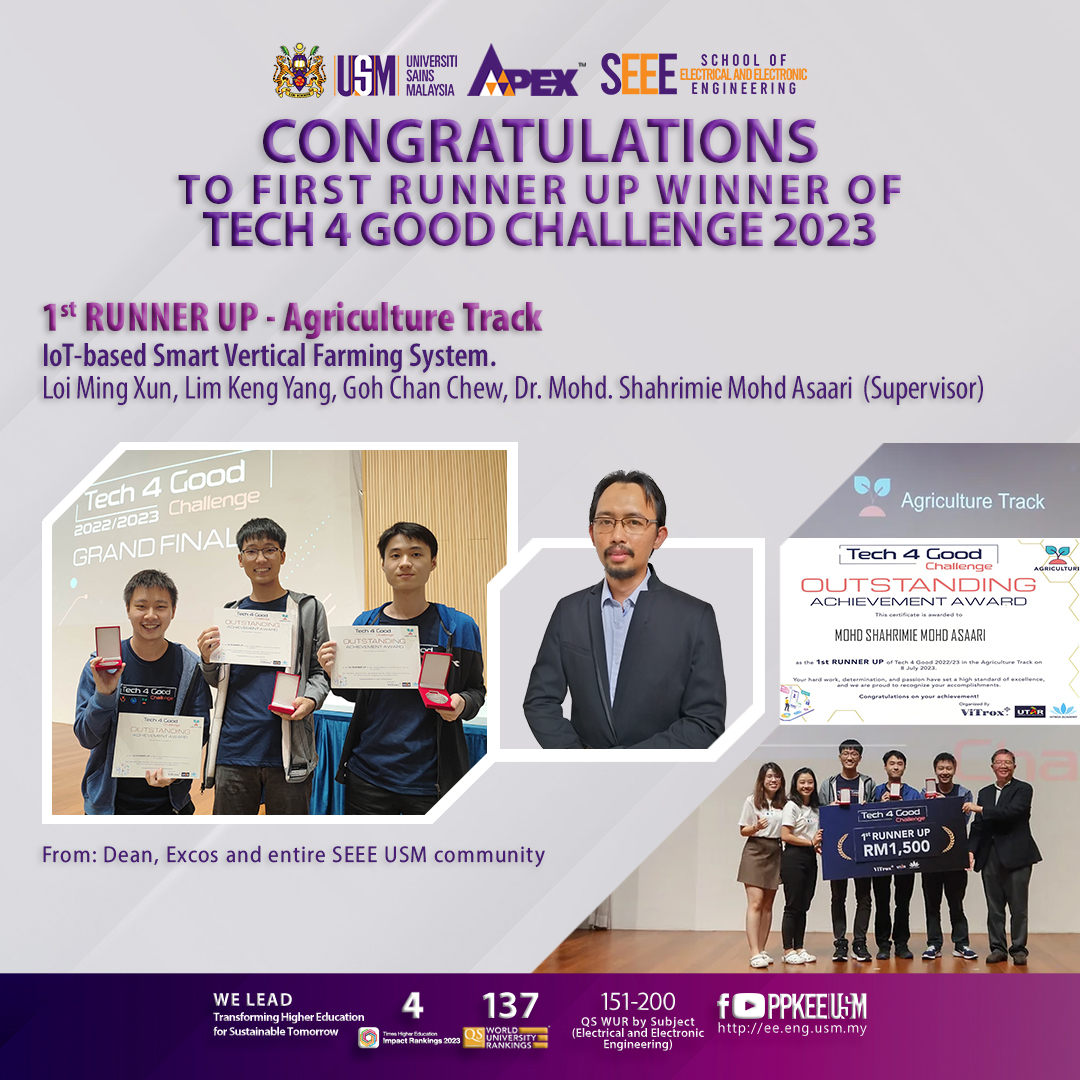 Tech 4 Good Challenge is the first-ever nationwide tech challenge jointly organized by ViTrox Technologies and UTAR, and coordinated by ViTrox Academy. It is also the first national invention competition in Malaysia to be jointly organized by local technology companies and academia. The judging panel is composed of 18 senior engineers from industry, research professors from academia, and front-line practitioners in education.
The final round of the Tech 4 Good Invention Challenge was held at ViTrox Campus 2.0 in Batu Kawan on July 8, 2023. A total of 37 teams advanced to the final round, and the winning teams shared a total prize money of RM24,000. The contestants, who came from different states and backgrounds, showcased their creative projects using engineering design processes to solve real-world problems in the categories of agriculture, sustainability, and well-being.
Congratulations to the School of Electrical and Electronic Engineering's team on the achievements! First Runner Up Prize (RM1500) winner in the Agriculture Track Project: IoT Based Smart Vertical Farming System Name of Students: Loi Ming Xun, Lim Keng Yang & Goh Chan Chew Supervisor: Dr. Mohd Shahrimie Mohd Asaari.